The representative governing body of the Faculty Council.
The Faculty Senate is represented by...
Faculty Senate Information
Learn more about the LSU Faculty Senate
Faculty News
In response to numerous inquiries regarding the Inflation Reduction Act of 2022 and the 45Q tax credit, which incentivizes the use of carbon capture, utilization and storage, LSU faculty have collaborated on a brief document that describes the nature of CO2, defines utilization and storage, identifies risks involved in the process, and explains why the Gulf Coast region is being considered for CCUS.
LSU and ExxonMobil are strengthening their decades-long relationship to collaboratively pursue key priorities set forth in LSU's Scholarship First Agenda, including by advancing energy security and sustainability initiatives, and to invest in local community workforce programs and athletics.
LSU speech communication alumna Leslie Pichon is one of the nation's premier cybersecurity leaders. After spending more than 20 years investigating financial fraud and protecting three consecutive American presidents, she is now working to secure Louisiana against cyber threats as Special Agent in Charge of the New Orleans field office of the United States Secret Service.
Today, an LSU research team led by Mark Batzer, a geneticist, along with 30 collaborators around the world present new research in the journal Science on surprising genetic diversity as well as commonality among six very different-looking species of African baboons.
The U.S. Army Corps of Engineers is one of the world's largest engineering, design and construction management agencies. Its methods and tools are researched and developed by the Engineer Research and Development Center, commanded by LSU Manship School of Mass Communication alumnus Col. Christian Patterson.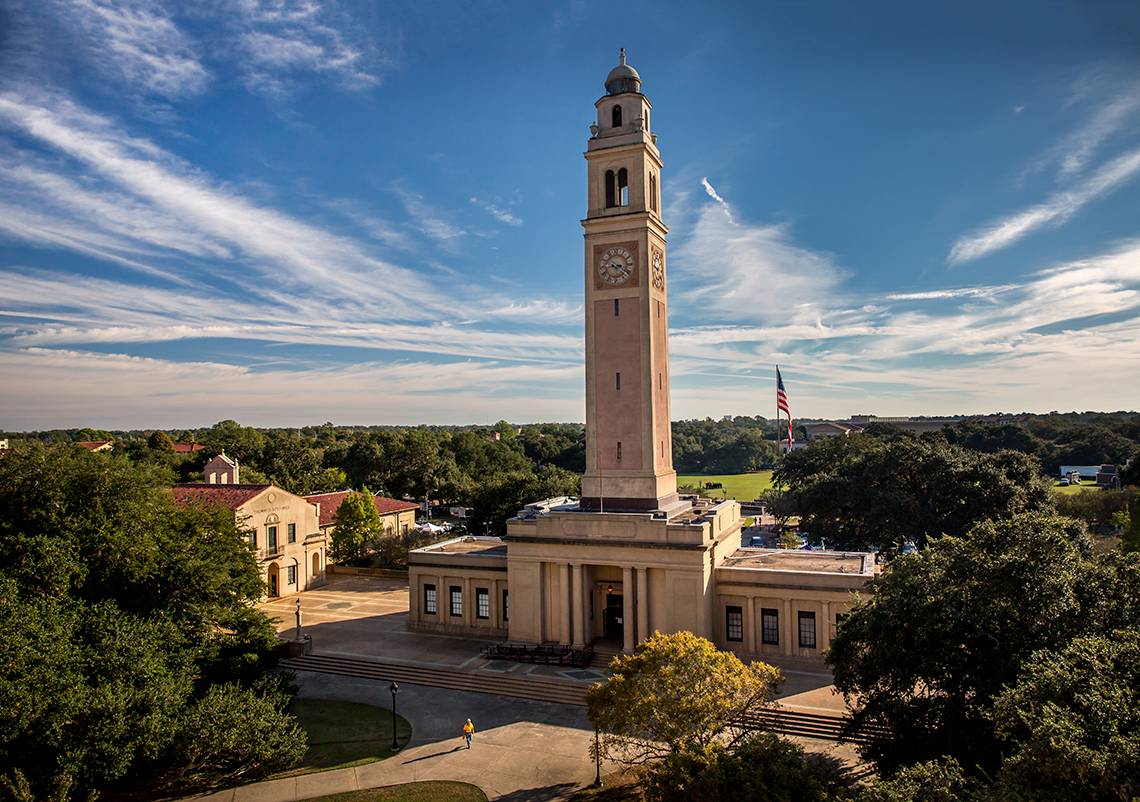 Louisiana's coast is a cultural resource and economic driver for the globe. Yet, the challenges of coastal land loss brought by sea level rise, erosion and subsidence—as well as severe weather and flooding—continue to threaten the state. Next week, solutions to increase the resilience and sustainability of natural resources, communities and industries in Louisiana will be on proud display at State of the Coast.