James M. Williams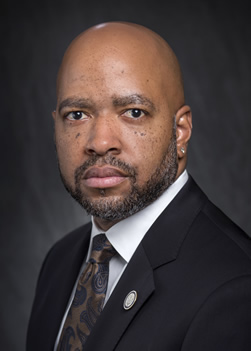 James M. Williams is a nationally recognized trial attorney who has litigated cases in 15 different states. He is one of the "Nation's Top One Percent" of attorneys according to the National Association of Distinguished Counsel. He has been named a "Super lawyer" by the rating service that recognizes the top 5 percent of lawyers in each state. He has also been selected to the "Top 100 Trial Lawyers" by the American Trial Lawyers Association. He is a fellow of the Litigation Counsel of America, a society to which only one half of one percent (0.5%) of American lawyers are invited to belong. In addition, Williams has been certified as one of the "Top Trial Lawyers in America" by the Million Dollar Advocates Forum.
Williams has an unprecedented record of success as a personal injury and business litigator. He has collected more than $150 million for individual clients (excluding class actions). He also has a litany of jury verdicts each worth in excess of $1 million, including a jury verdict worth $10 million in West Palm Beach, Florida. Referred to as "rescue counsel" by some of the top 10 largest companies in the world, Williams is often hired as trial counsel to be implanted into existing high stakes and problematic litigation. His litigation success on behalf of businesses caused him to be one of only seven lawyers inducted into the inaugural class of the New Orleans CityBusiness magazine "Hall of Fame." It also earned him a six-year stint on the board of directors for the New Orleans Chamber of Commerce.
In 2015, he was the keynote speaker for an annual meeting of the Defense Research Institute (DRI). In 2009-2010, Williams took a leave of absence from practicing law to serve as the judge (pro tempore) presiding over Division "J" of the Civil District Court for the Parish of Orleans. He was unanimously appointed by the Louisiana Supreme Court to fill a vacancy on the court. Williams was only 35-years old at the time, making him the youngest judge in the State of Louisiana. Williams also has a reputation for handling high profile litigation in a tasteful and effective way. He has repeatedly demonstrated an ability to achieve legal victories in these cases while strategically working to preserve positive public perception. In 2012, he was lead counsel for Louisiana Supreme Court Chief Justice Bernette Johnson in a civil rights lawsuit she filed when the State of Louisiana attempted to block her ascension to Chief Justice. He argued and won her case before the United States District Court for the Eastern District of Louisiana and she became the first African-American Chief Justice in the 200-year history of the Louisiana Supreme Court. In 2014, Williams represented Dorian Johnson who was with Michael Brown when he was killed by police officer Darren Wilson in Ferguson, Missouri. That same year, he successfully represented then-United States Senator Mary Landrieu in a challenge to her residency.