The Society of Peer Mentors (SPM) is a student organization at LSU that focuses on mentoring and leadership for the College of Engineering. Our goal is to help students transition to LSU and the College through a variety of activities and programs. Activities include K-12 outreach, robotics mentoring, and freshmen mentoring through camps and classes. SPM is open to all students enrolled in a major in the College of Engineering. You must be an undergraduate or graduate student in good standing and have a positive attitude. For more information, visit the SPM website.
How do I join?
Applications open every fall semester! Complete the form found on the SPM website to apply for membership. All applicants will be contacted to schedule an interview in January of the following semester. If accepted, you will be required to attend a minimum of 12 hours of leadership training in the spring semester, including an off-site retreat. Paid opportunities for active members include working summer camps, serving as leaders during the Geaux Engineering bridge program, and mentoring K-12 robotics teams. For more information, contact SPM Staff Advisor, Adrienne Steele, or the SPM Officers.
Juniors and seniors can request to join mid-year by emailing the SPM Officers: spmleaders@gmail.com. More information can also be found on the SPM website.
Why Join SPM?
Robotics
Robotics Mentors lead regional elementary, middle, and high school teams in FIRST Robotics Competitions (FRC), FIRST Lego League (FLL), and VEX robotics competitions. Mentors work with the schools' teams in order to inspire young students to become involved in these exciting and innovative technological fields. We teach our mentors that being a leader of a robotics team means facilitating teamwork, encouraging innovative problem solving, teaching them computer programming and basic design, and supporting them throughout their project.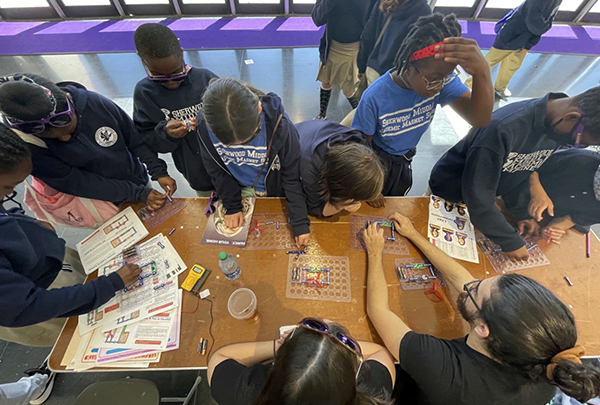 Outreach
SPM members can participate in a wide variety of outreach programs to help draw interest in STEM education. Local STEM nights hosted by different K-12 schools throughout the community provide an opportunity for mentors to showcase leadership skills while helping spark interest in STEM among younger students. Mentors can also choose to assist with presentations and tours for the College of Engineering.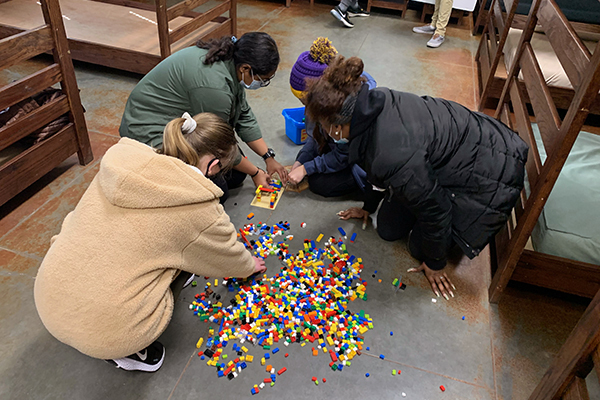 Leadership Training
SPM hosts two leadership training workshops in the spring every year. These workshops bring in guest speakers and train SPM members how to improve their communication skills.
Summer Camps & Bridge Programs
These experiences give K-12 students and incoming freshmen a head start in their STEM education and help prepare them for future careers. 55 mentors served as leaders for the Geaux Engineering Program from August 19-20, 2021!
---
Awards
2021:
2020:
Academic/Educational Program (LCDC) – LSU Campus Life
Undergraduate Student Leader of the Year (Mia Reed) - LSU Campus Life
2019:
Commitment to Community – LSU Campus Life
Advisor of the Year – LSU Campus Life
Unsung Hero (Peter Pham) – LSU Campus Life
---
2018:
---
2017:
Advisor of the Year – LSU Campus Life
---
2012:
Most Outstanding New Student Organization Award – LSU Campus Life
---