Thank you for your interest in the CxC studios! The studios are currently closed but we'll be back in action at the start of the Fall 2020 semester, and we look forward to connecting then. In the meantime, we hope you stay safe and well.
---
Located throughout the LSU campus, CxC's four studios house contemporary communication-intensive learning resources and technologies accessible to all LSU undergraduates. From writing and presentation coaching to audio-visual technologies, CxC studios champion advanced teaching and learning across the disciplines. The following services are available in all four studios:
Communication Coaching
Distinguished Communicator mentoring
Writing consultations
Communication skills workshops
Portfolio coaching
Visual development support
Presentation training
Communication Technologies
Conference rooms with teleconferencing
Large-format poster printing
AV equipment check-out
Digital documentation for portfolios
VR and 360 sound immersive studio
Sound booth recording
Presentation recording and capture
Podcasting
Audio and video editing
Data visualization
3-D printing and scanning
In addition to these basic services, each studio offers specialized services essential to their discipline, including some multimedia equipment available for check-out. CxC Studios are open to all LSU students and faculty. All CxC services are free; however, there may be minimal fees for printing services where available.
Locations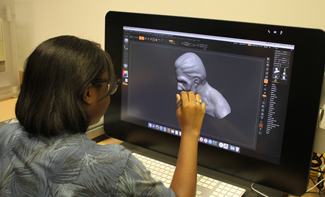 104-A Design Bldg.
Contact: Josef Horáček
Phone: 578-1197
Specialty: writing and speaking in the arts, 3D fabrication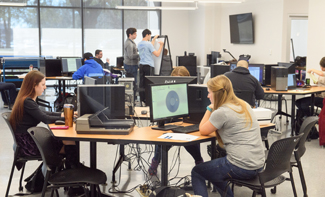 1269 Patrick Taylor Hall
Contact: Boz Bowles
Phone: 578-2632
Specialty: engineering posters, presentations, and 3D visualization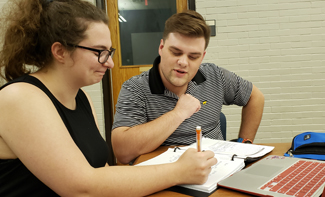 CxC Humanities & Social Sciences Studio 151
151 Coates Hall
Contact: studio151@lsu.edu
Phone: 578-7656
Specialty: multimedia projects, presentations, audio and video production, writing support for all disciplines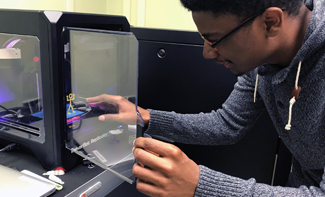 (inside Studio 151)
Contact: Becky Carmichael
Phone: 578-7656
Specialty: science writing, posters, presentations, and 3D visualization