Cognitive & Brain Sciences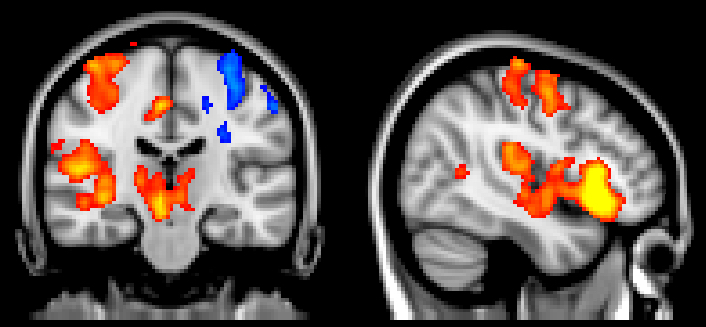 The graduate program in Cognitive and Brain Sciences at LSU examines cognition and related topics from a variety of theoretical and methodological perspectives. Our graduate program emphasizes research training using multiple behavioral and neuroscientific methodological tools, including both laboratory and field research methods.
Our goal is to prepare students for professional careers in a variety of settings such as:
Academic careers
Researchers in industry or government
Technical advisors in government and human service organizations
In addition to basic research on attention, memory, emotion, language, and decision-making, students are encouraged to study applications of the cognitive and brain sciences to real-world situations. Each student's program is individually designed by the student and faculty advisors to provide a working knowledge of this broad field and intensive study in the student's areas of special interest. Courses and seminars in Cognitive Psychology, Cognitive Neuroscience, Developmental Psychology, and other areas of Psychology and in other departments constitute the academic core of the student's program of study.
Research Opportunities
Research training continues throughout the student's program at increasing levels of responsibility. This training includes applied as well as traditional laboratory methods. Students work closely with faculty members on research of mutual interest.
Students have the opportunity to learn a wide variety of research techniques. In addition to a variety of equipment available in faculty labs, the Psychology department EEG Neuroscience laboratory has a BioSemi 64-channel ERP system, and an EyeLink system for conducting eye tracking and pupillometry research. Faculty also conduct fMRI research at Pennington Biomedical Center's brain imaging facility.
Opportunities also exist for students to get experience doing applied research:
The Office of Applied Cognition (OAC)
The OAC supports the research efforts of faculty and students from psychology and allied disciplines to examine how cognitive and other psychological processes are deployed in complex real-world situations. Our goals are 1) to take the theories and methodologies of the Cognitive and Brain Sciences and apply them to improve performance and other measures of success in real-world settings (e.g., in education, legal settings, medicine, driving, and piloting aircraft), and 2) to take what is learned from studying cognition in these settings to understand the basic mechanisms of cognition and other determinants of behavior (e.g., by testing them in the laboratory). For more information, please visit their website.
The Life Course and Aging Center (LCAC)
The mission of the LCAC is to engage in multidisciplinary partnerships promoting healthy development and aging across the lifespan. The vision of the LCAC is to be a nationally-recognized leader in the generation, dissemination, and application of lifespan science. The LCAC facilitates life course and aging interdisciplinary research collaborations as well as doctoral training opportunities for interested students at LSU. For more information, please visit their website. For more information, please visit their website.
For additional information about the CBS program, please contact Dr. Melissa Beck at mbeck@lsu.edu
Follow us on Facebook!
Download a PDF of the course work required for the doctoral degree

View the cognitive and Brain SCiences psychology faculty