Comparative Literature Courses 2019-20
Spring 2020
CPLT 7120/FRE 7410 French Deconstruction: The Thought of Jean-Luc Nancy
François Raffoul
W 1:30-4:20 pm.
French deconstruction, in particular the work of Jacques Derrida and Jean-Luc Nancy, has had a major impact on the Humanities in the Anglo-American world. It has had a transformative effect on many fields, including literary theory, comparative literature, political theory and historiography, theories of meaning, cultural studies and literary criticism, gender theory and environmental studies. We will explore French deconstruction in the work of Jean-Luc Nancy, focusing on three axes: first, his radically atheological understanding of being and existence; second, his understanding of deconstruction; third, his rethinking of community and our being-with and its impact on questions of globalization and democracy. We will also investigate his relations to Derrida: the senses of deconstruction and "differance"; subjectivity and "touch"; being and existence; the critique of humanism and the question of animality; ethics and responsibility; law, forgiveness and hospitality; community and being-with; the world and globalization. Texts will include (for Jacques Derrida): "Differance," Paper Machine, Force of Law, On Touching—Jean-Luc Nancy. From Jean-Luc Nancy, we will read The Experience of Freedom, The Disavowed Community, The Possibility of a World, What's These Worlds Coming Too? Being Singular Plural, Who comes after the Subject?, Justice, Legality and World, The Creation of the World or Globalization, The Truth of Democracy, and Identity.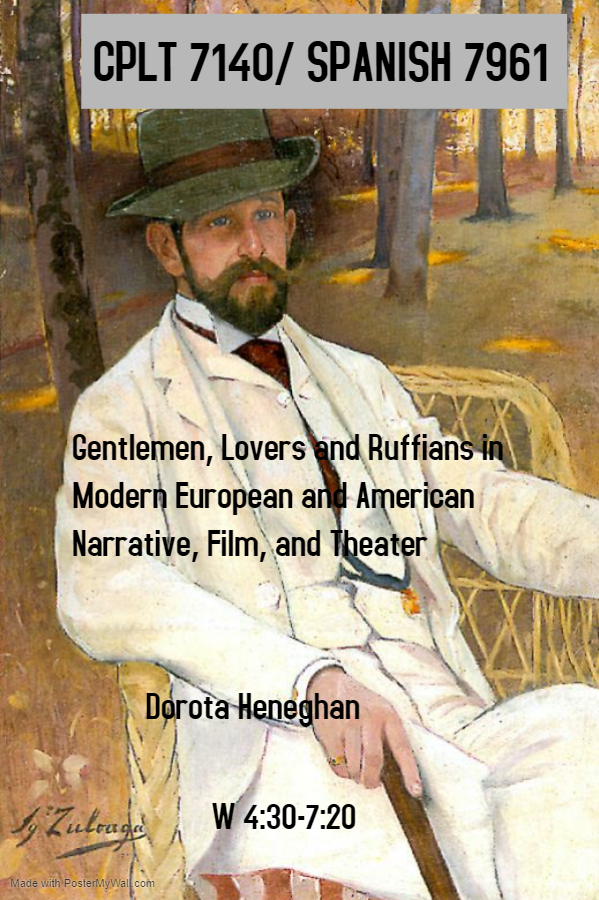 SPANISH 7961 / CPLT 7140 Gentlemen, Lovers and Ruffians in Modern European and American Narrative, Film, and Theater
Dorota Heneghan
W 4:30-7:20
This course examines the interdisciplinary ways in which writers, playwrights, and film directors explored the impact of modernization on the constructions of masculinity in nineteenth- and twentieth-century Europe and the United States. We will look how the literary and visual representations of specific ideals of gender enabled Spanish, German, Slavic and American artists to support as well as to warn against challenges of modernization. Authors include: Galdós That Bringas Woman (1884), The Grandfather (1897), Clarín His Only Son (1891), Blasco Ibáñez The Torrent (1900), Chekhov The Duel (1891) Heinrich Mann Professor Unrat (1905), Wharton The House of Mirth (1905), Nalkowska Boundary (1935), Pérez Reverte The Fencing Master (1988) and Cercas Soldiers of Salamina (2001). Film directors include: José Luis Garci, Pedro Olea, Josefina Molina, David Trueba, Josef von Sternberg, Dover Kosashvili, and Terence Davis. We will accompany our readings with theoretical texts on gender, film, and theater (Connell, Mosse, Felski, Stam, Gallagher). All reading and visual materials are in English or have English subtitles. Class discussions are in English.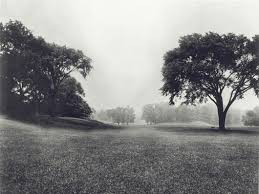 CPLT 7120 Literature and Landscape: The Evolution of the Environmental Consciousness
Adelaide M. Russo, PhD, Phyllis Taylor Profess of French Studies
Lake Douglas, PhD, Professor, Robert Reich School of Landscape Architecture
Monday 3-6 434 Hodges Hall
This course addresses the theory and history of representations of landscape in literature from Antiquity to the present and traces significant changes in the literary representation of the human relationship to the environment over time. The first half of the course starts with various rhetorical forms of literary description of landscape (including forms such as ekphrasis, pastoral, descriptive, travel accounts, and reportage). The second half focuses on the evolution of ecological thinking in the 19th and 20th century, primarily through French and American sources. Students will be introduced to the most current trends in ecological criticism and in landscape design. The course will be taught in seminar format, with students expected to lead discussions of assigned readings and complete a paper on a topic of interest, author, or period discussed in class. The course will also include excursions to important Louisiana landscapes as well as archival work in Hill Memorial Library and other local archives. Contact Adelaide Russo frruss@lsu.edu or Lake Douglas wldougl1@lsu.edu for further information.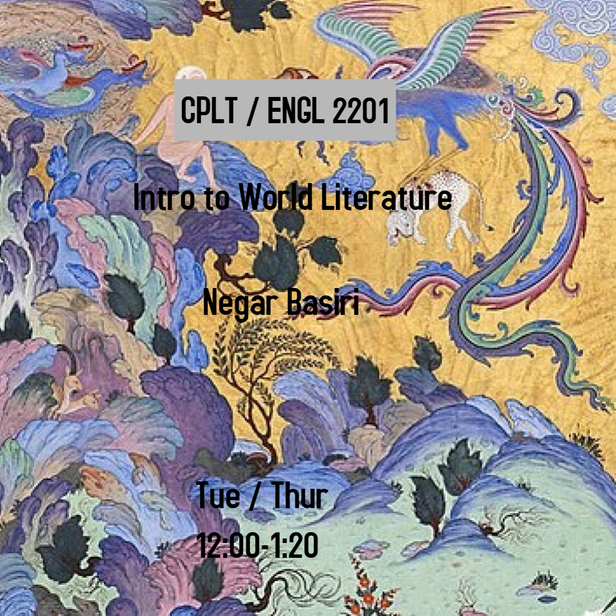 CPLT / ENGL 2201 Intro to World Literature
Negar Basiri
Tuesday / Thursday 12:00-1:20
This course is designed to introduce you to world literature masterpieces from the antiquity to the seventeenth century. You will gain an understanding of some of the major literary pieces from a global perspective. An important goal of the class is to promote an understanding of the works in their cultural/historical contexts and of the enduring human values which unite the different literary traditions. We will also discover the place of difference in cross-cultural Literacy. We will be reading the major texts from India to Spain and from Persia to France and Italy.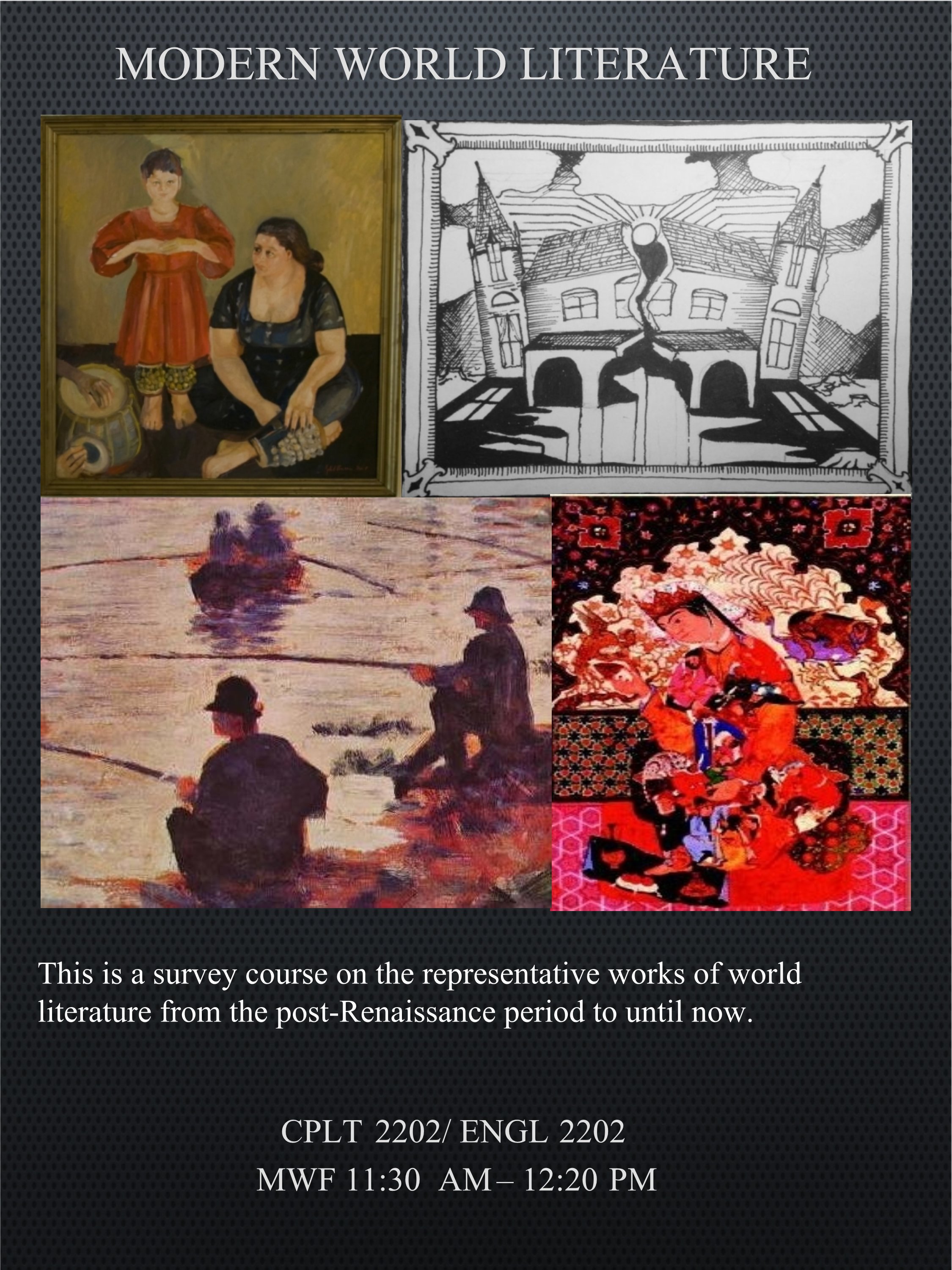 Comparative Literature 2202/English Modern World Literature 2202
Anwita Ray
MWF 11:30-12:20 AM
This is a survey course on the representative works of world literature from the post-Renaissance period to until now. The course emphasizes the study and consideration of literary, cultural and human significance of selected works of both the Western and the non-Western tradition. The goal of this course is to promote an understanding of the literary works in their cultural and historical contexts and of the enduring human values which unite the different literary traditions. This course's pedagogy will give special attention to critical thinking and writing within a framework of cultural diversity as well as comparative and interdisciplinary analysis.
Fall 2019
CPLT 7020 Literary Theory and Criticism from 1800 to the present day
Alan Sikes
MW 1:30 – 3:00
CPLT 7020 will survey the international history of Literary Theory and Criticism from 1800 to the present day. The course will begin with an overview of literary trends during the nineteenth century: from late Neoclassicism, through Romanticism, to the dawning of the Naturalist movement. Then we will study the international avant-garde of the first half of the twentieth century, focusing on movements such as Symbolism, Expressionism, and early Magical Realism. We will review—and reevaluate—the "Turn to Theory" in arts and humanities scholarship during the second half of the twentieth century. Finally, we will examine the impact and influence of Feminist and Queer Theory; Critical Race Theory; and Post-Colonial Theory from a global perspective at our present historical moment.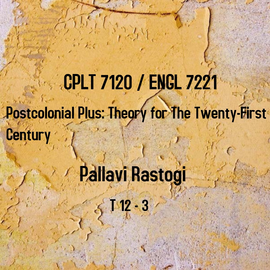 CPLT 7120 / ENGL 7221 Postcolonial Plus: Theory for The Twenty-First Century
Pallavi Rastogi
T 12 - 3
This course will examine how postcolonialism has combined (hence the plus) with other theoretical areas to create some wildly eclectic and exciting subfields in postcolonial literary and cultural theory in the twenty-first century. We will read foundational texts from Postcolonialism (Plus) and its intersections with the following fields: Animal Studies and Ecocriticism; Critical Ethnic Studies; Digital Humanities and New Media Studies; Disability Studies; Disaster, Crisis, and Humanitarian Studies; Narrative Medicine; Refugee Studies; and Techno-science. We will begin the course with a quick survey of the canonical texts, theorists, and themes in postcolonial studies. Students will have an understanding of the central assumptions of postcolonial studies before moving to the new sub-fields that are the focus of the class.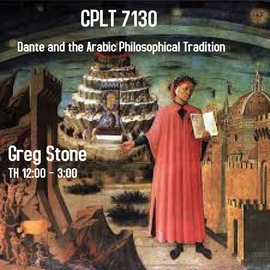 CPLT 7130 Dante and the Arabic Philosophical Tradition
Greg Stone
TH 12:00 – 3:00
This course provides a close study of Dante's Comedy (Inferno, Purgatorio, Paradiso), with special focus on its relation to the Arabic rationalist philosophical tradition and the question concerning the relation between philosophy and religion. A work of great scope that aims to provide a complete picture of the reality of the cosmos and of human virtues and vices, Dante's poem is a compendium of the scientific, philosophical, religious, literary, historical, and political issues from the time of Aristotle to the early Renaissance. Readings in English.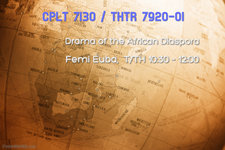 CPLT 7130 / THTR 7920-01 Seminar: Drama of the African Diaspora
Femi Euba
T/TH 10:30 – 12:00
A study of the dramatic and theatrical expressions of the black cultures of the New World (North and South America, and the Caribbean), identifying, where possible, comparable connections with African counterparts. Works include those by August Wilson, Suzan-Lori Parks, Aime Cesaire, Abdias do Nascimento, and Derek Walcott.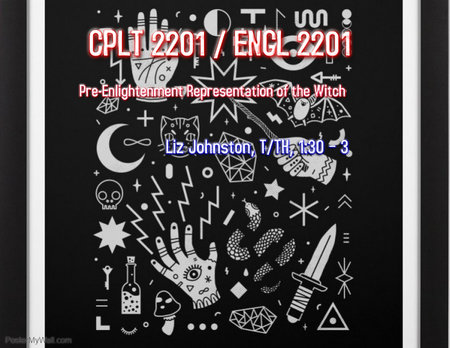 CPLT 2201 / ENGL 2201 Intro to World Literary Traditions, Pre-Enlightenment Representation of the Witch
Liz Johnson
T/TH 1:30 – 3
Over the semester we will explore various texts including plays, letters, books, trials, film, folklore, and articles about witches before the 1700s. With each text, we will explore: the figure of the witch, representations of witches, the messages attached to them, their cultural significance, and the balance between power and powerlessness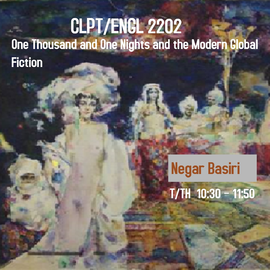 CPLT 2202 / ENGL 2202 Intro to Modern World Literary Traditions, One Thousand and One Nights and the Modern Global Fiction
Negar Basiri
T/TH 10:30 – 11:50
An unparalleled monument to the ageless art of story-telling, the tales of the One Thousand and One Nights or Arabian Nights have, for many centuries, inspired generations of artists around the globe. As Louis Borges maintains the enduring impact of The Arabian Nights in shaping world literature is undeniable. It is a fantastic legend about a female storyteller who by recounting fabulous stories of magic, takes the cruel king to the infinite labyrinth of her fantasy world. In various forms and genres, it has influenced literature, music, art, and cinema, and continue to do so until our present day. In this course, we will read major modern literary texts that directly or indirectly reflect their reception of this classic text. we take this journey with Shahrazad and read the extraordinary tales and fictions of world literature from Japan to the United States, from Egypt to Argentina and from Italy and France to Iran and Iraq. The underlying preoccupation of this course is to examine narrative transformations of stories across historical and geographical barriers, addressing questions such as how do stories change in their travel from one culture to another, from one era to another and from one medium to the next? Students pay special attention to the global reception of these tales undergoing the cultural, political and artistic transformations.
Class periods will consist of a variety of activities including lectures, discussions, group work, and multimedia presentations.