Integrative Medicine Locum comes to LSU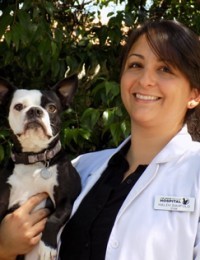 FOR IMMEDIATE RELEASE: April 14, 2016
BATON ROUGE--Dr. Haleh Siahpolo, DVM, MPVM, CVA, CVCH, CVFT, CCRT, will be coming to LSU Veterinary Teaching Hospital for a locum in Integrative Medicine service on April 18-22.
She will be offering integrative therapy such as acupuncture, rehabilitation, herbal supplements, and Chinese Medicine consultations during that time.

Dr. Siahpolo graduated from UC Davis School of Veterinary Medicine in 2009, completed the Masters of Veterinary Medicine in 2010 and subsequently joined private practice. After taking up an interest in integrative medicine and completing the Certification in Veterinary Acupuncture through the Chi Institute, she completed the Physical Rehabilitation and Acupuncture internship at the University of Florida in 2012. She is also certified in veterinary rehabilitation through CRI, Chinese Food and Herbal medicine through the Chi Institute. She currently works at a busy eight-doctor private practice in Los Gatos, CA where she integrates eastern and western medicine.


If you are interested, or have a client who is interested in acupuncture, herbals, and rehabilitation for pets, please contact the Integrative Medicine service at 578-9047 for scheduling.