Jeremiah Shinn
Vice President for Student Affairs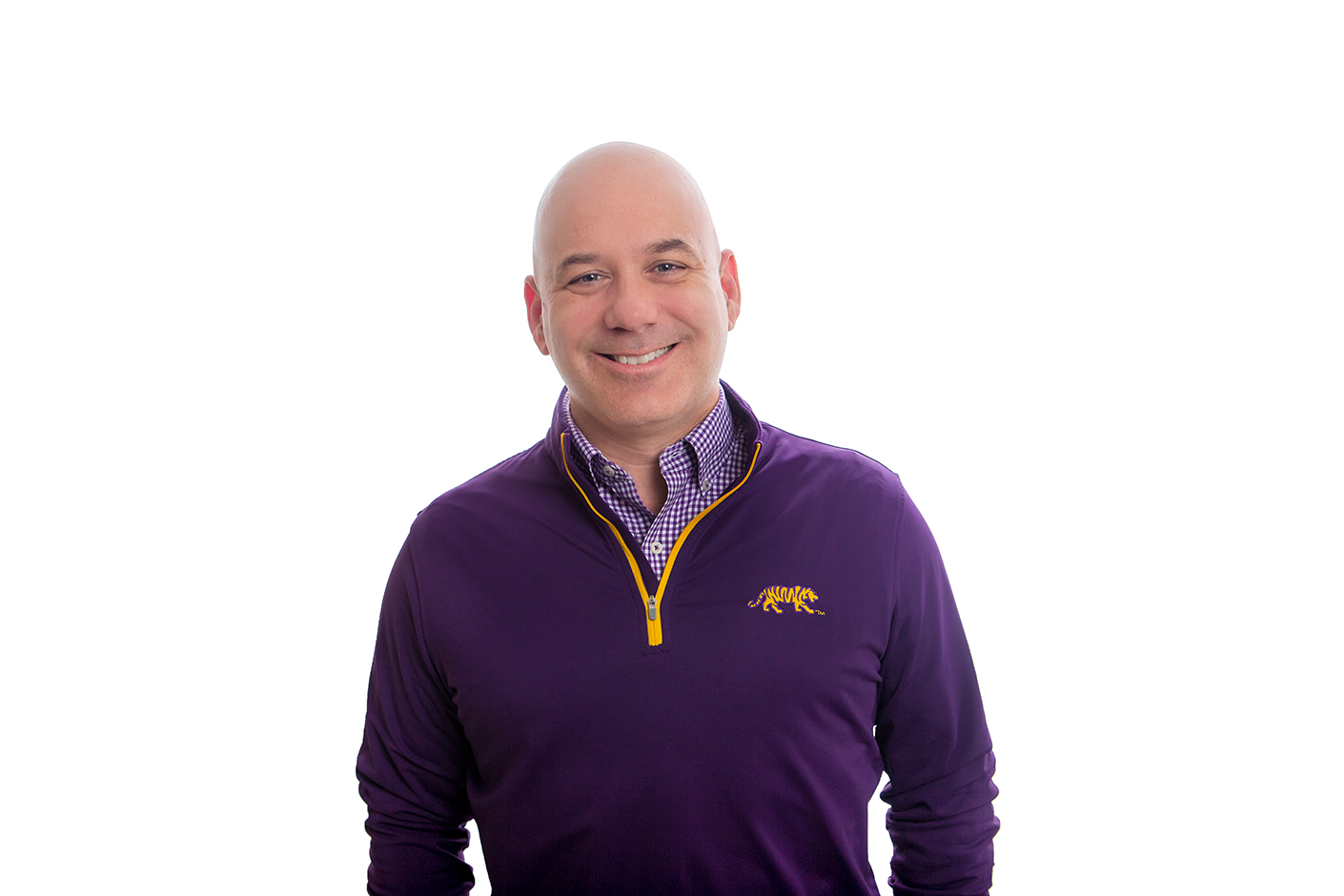 As a first-generation college student, my collegiate experiences altered my trajectory, shaped my worldview, and changed my understanding of what was possible. More than twenty years later, higher education continues to be my anchor, my passion, and my life's work. It is a privilege to do this work.
In 2019, I was attracted to LSU by the possibility of serving on a team that has a real opportunity to affect positive change in the lives of our students and the state of Louisiana.
Each morning, I walk across campus with a sense of optimism but also with a sense of urgency. I'm invigorated by solving problems and overcoming challenges. I'm committed to rolling up my sleeves every day to help move this institution forward because I believe deeply in the transformational potential of LSU to change lives and improve communities.
I believe LSU students will change the world. My job is to help build the teams, the support structures, and the environment that helps them get there. -Jeremiah

Most underrated campus view
I love walking through the Memorial Oak Grove (behind the LSU Union) the morning after a good rain.
When I'm not reading
I've watched The West Wing, Friday Night Lights, and The Office more times than I can count. I get my sports fix by listening to the Colin Cowherd Podcast.
Alternate career
If I didn't work in education, I would love to be the General Manager for an NFL team.
Education
PhD, Eastern Michigan University
AM, University of Michigan
BS, Arkansas Tech University
Contact Jeremiah
jbs@lsu.edu
225-578-8607
LSU Student Union, Fourth Floor