Symposium in Honor of Dr. Barry Dellinger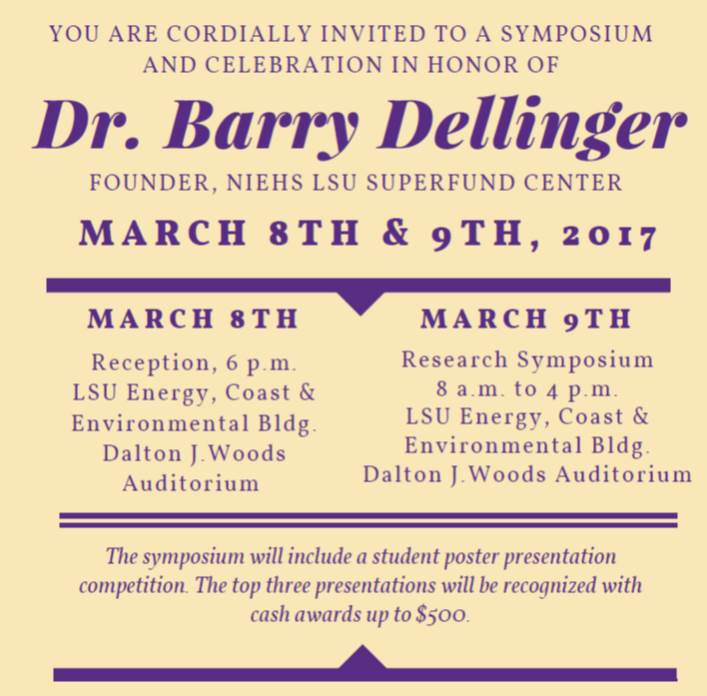 To view the program for the symposium click here.
To RSVP by March 1st click here.
To view the symposium flyer click here.
For Accommodations please contact Ms. Tina Black at tblack@lsu.edu
To read about Dr. Dellinger's accomplishments and contributions to science click here.
Poster Presentation and Competition
There will be a poster session as part of the symposium on March 9th. All posters must be related to Environmental, Chemical and Health related research. Graduate students that submit an abstract are invited to compete in a poster competition. The top three presentations will be recognized with cash awards up to $500. Winners should also be prepared to give a 10 minute talk in the afternoon. The deadline for abstract submission has been extended to Friday, March 3rd. Please use the form below to submit your abstract.
Abstract submission for the poster competition is closed. The full program with the abstracts from the poster session is available here.