Former Postdocs
Kiran Bhaskaran-Nair
Dr. Bhaskaran-Nair's research interests include developing CCSD-Green function for calculating excited states including EA-IP for a number of polymers including P3HT. He received the 2012 M.T. Thomas Award from Environmental Molecular Sciences Laboratory for Outstanding Postdoctoral Achievement for creative contributions to the development of multireference coupled cluster (MRCC) methods.
Guixin Cao
Dr. Cao worked as a postdoctoral researcher in the LaCNS group from 2015 through 2017. She recently accepted a position as a Research Associate at the Ohio State University. Dr. Cao previously served as a postdoctoral researcher at Oak Ridge National Lab and the University of Tennessee-Knoxville.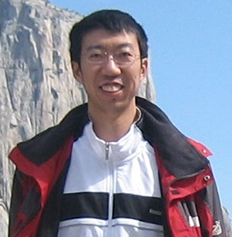 Xin Li
Xin Li started at LSU in January 2015. His research interests include the structure and dynamics of colloids and polymers using neutron/x-ray scattering, rheometry, light scattering, NMR, Monte-Carlo simulation, and molecular dynamics simulation. Dr. Li has been a postdoctoral researcher at Oak Ridge National Laboratory (ORNL) since February 2013 and was previously a postdoctoral researcher at Indiana University. He earned his PhD in nuclear engineering at Rensselaer Polytechnic Institute and his Master's and Bachelor's degrees in Engineering Physics at Tsinghua University.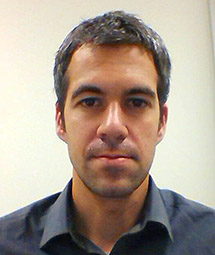 Jose Pablo Rivero Moreno
Pablo earned a PhD in chemistry from the University of Barcelona, Spain, in 2010. He joined Louisiana State University in 2015 and worked as a postdoctoral researcher in the William Shelton group. His research interests focus on the application of quantum computational techniques for the prediction and understanding of physical and chemical phenomena occurring in condensed matter systems. He recently accepted a position as Category Analyst at Buc-ee's.
Matthew Patterson
Dr. Patterson earned his PhD in Condensed Matter and Materials Physics from Louisiana State University and his bachelor's in Physics from Rice University. His postdoctoral work focuses on understanding the basic formation mechanisms of a new class of environmental pollutants called environmentally persistent free radicals (EPFRs), which form when simple organic molecules such as chlorophenols bind to metal oxide-containing particulate matter.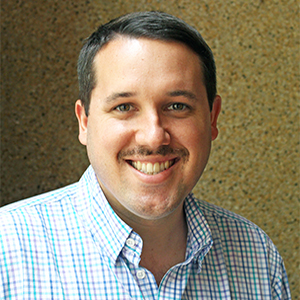 W. Adam Phelan
Dr. Phelan earned his PhD in Chemistry from Louisiana State University. His research interests include single crystal and polycrystalline synthesis of magnetic materials, neutron scattering investigation of magnetic structure – non-centrosymmetric magnets, and exploration of intercalation of black phosphorous. He is currently the Associate Director of the PARADIM Crystal Growth Facility at Johns Hopkins University.