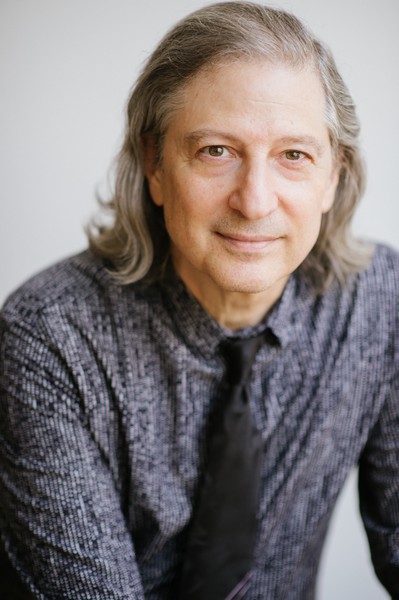 Andrew Burstein
Charles Phelps Manship Professor
220 Himes Hall
578-4451
aburstein@lsu.edu
www.andrewburstein.com
Courses Taught
American Revolution; Age of Jefferson and Hamilton; Age of Jackson; Survey of American History to 1865; Graduate Readings/Research Seminar on the Politics of Memory; Graduate Readings Seminar, America to 1800
Current Research Interests
Use of the Jefferson image in partisan political debate since the New Deal
Interested in Directing Theses On
American political, cultural, or intellectual history, 1750-1836
Education
B.A., Oriental Studies, Columbia University, 1974; M.A., Center for Chinese Studies, University of Michigan, 1975; Ph.D., American History, University of Virginia, 1994
Notable Articles
"Jefferson in Retirement," in Francis D. Cogliano, ed., A Companion to Thomas Jefferson (Blackwell, 2011)
"Jefferson in the Flesh," in John B. Boles and Randal L. Hall, eds., Seeing Jefferson Anew: In His Time and Ours (University of Virginia Press, 2010)
"Jefferson and the Language of Friendship," in The Cambridge Companion to Thomas Jefferson, ed. Frank Shuffelton (Cambridge University Press, 2009).
"Thomas Jefferson's Sexual Imagination," History Compass (September 2005)
"The Political Character of Sympathy," Journal of the Early Republic (Winter 2001)
"Jefferson's Rationalizations," William and Mary Quarterly (January 2000)
Books
The Problem of Democracy: The Presidents Adams Confront the Cult of Personality (forthcoming from Viking, 2019). Coauthored with Nancy Isenberg.
Democracy's Muse: How Thomas Jefferson Became an FDR Liberal, a Reagan Republican, and a Tea Party Fanatic, All the While Being Dead (Virginia, 2015)
Lincoln Dreamt He Died: The Midnight Visions of Remarkable Americans from Colonial Times to Freud (Palgrave, 2013)
Madison and Jefferson (Random House, 2010). Coauthored with Nancy Isenberg.
The Original Knickerbocker: The Life of Washington Irving (Basic Books, 2007)
Jefferson's Secrets: Death and Desire at Monticello (Basic Books, 2005)
The Passions of Andrew Jackson (Knopf, 2003)
Mortal Remains: Death in Early America (University of Pennsylvania Press, 2003). Co-edited with Nancy Isenberg.
Letters from the Head and Heart: Writings of Thomas Jefferson (Monticello Monographs/University of North Carolina Press, 2002)
America's Jubilee: How in 1826 a Generation Remembered 50 Years of Independence (Knopf, 2001)
Sentimental Democracy: The Evolution of America's Romantic Self-Image (Hill & Wang, 1999)
The Inner Jefferson: Portrait of a Grieving Optimist (Virginia, 1995)