Student Spotlights
2023 Spotlights
---
Amber Jurgensen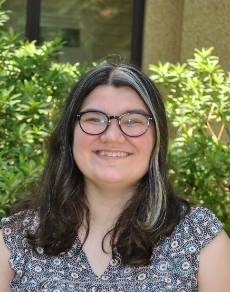 Amber Jurgensen is a PhD candidate whose research focuses on the perception and use of poison in nineteenth-century British literature. Amber explores authors' use of poisonous plants and toxic chemicals to provide catharsis for the fears and uncertainties in Victorian culture, especially related to the mid-century poison panic and the 1890s' rise in detective fiction. As part of her ongoing dissertation research, Amber has received the Fischer-Reid Travel Award to undergo archival work in the UK, culminating in a visit to the Alnwick Poison Garden.
---
Seohye Kwon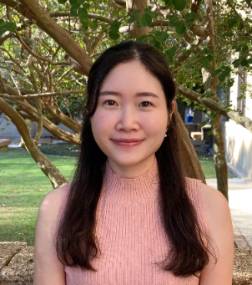 PhD Candidate Seohye Kwon studies the relationship between care, femininity, and Asianness to promote diversity; particularly, a better representation of minority groups and a deeper understanding between and beyond minority groups. Taking an interdisciplinary approach to postcolonial, Asian (American), and gender studies, her dissertation examines the Orientalist association of Asianness with femininity and pre-modernity, which idealizes the feminized Asian value of community and care while reinforcing racial and gender hierarchies. She aims to further her research by exploring the possible forms of solidarity between people of different cultural backgrounds with their commonly shared but also different understanding of community and care. Ultimately, she envisions her work as contributing to our (post-)pandemic era which renders the politics of care more relevant than ever.
"I received significant emotional support from the newly launched international students' meetings in the department, as well as my Korean church community. I was also lucky to be part of the 2023-2024 SEC Emerging Scholars Program cohorts at LSU, with whom I've been envisioning a new modality for realizing a more diverse, equitable, and inclusive university environment."
---
Talon Shoemake
Talon Shoemake is a Ph.D. candidate who was recently interviewed and published by The Reveille for the ENGL 2148 Shakespeare class he is teaching this semester. The course focuses primarily on understanding and interpreting Shakespeare's themes through the unique lens of Taylor Swift's music.
---
Denis Waswa
Denis Waswa is a Ph.D. candidate whose research focuses on Postcolonial Literature, African, African American, and African Diaspora Studies, Global Anglophone Literature, Postcolonial Ecocriticism, Cultural Studies, Critical Ethnic and Race Studies, Conflict Studies, and more. His dissertation examines the forest's political, social, and cultural vitality to indigenous people's struggle for freedom in Kenya. The study interrogates anticolonial resistance that was carried out in and through the Kenyan forest, which ties this terrain to the indigenous beliefs and aspirations of their ancestors' land. Hence, he argues that situating the anticolonial struggle in the forest by the Kenyan Land and Freedom Army alias Mau-Mau was a way of reclaiming their native identity, sense of belonging, and environmental sensibilities. The project shows the forest is a site for narrating, illuminating, and negotiating the legacies of settler colonialism.
Previously a Fulbright Scholar at UNC-Chapel Hill, there, Denis assisted in teaching Swahili at the African Studies Center. He is the recipient of the 2023 HSS Diversity Committee Excellence in Teaching Award, whose work has been published in journals including Cambridge University Press, Kenya Studies Review, African Studies Review, ASAP/J Journal, and the International Journal of Arts, Humanities, and Social Sciences. His poetry collection "Haunted City," is next for publishing in various literary journals.