Herb Garden
This garden is sponsored by the Baton Rouge Unit of the Herb Society of America and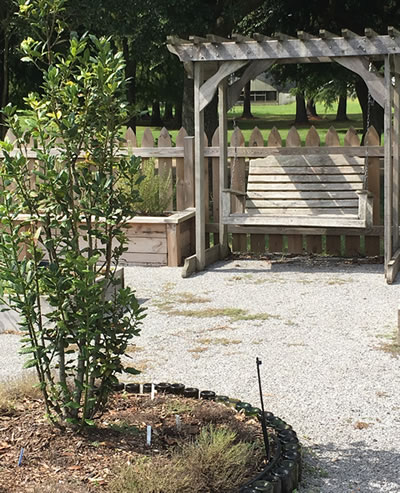 serves as an educational garden for those who wish to develop a better understanding of herbal plants and how they can enrich our mind, body and spirit. The Herb Garden will be comprised of four separate gardens, each with special theme and reflecting the various influences of the peoples who have lived in our state.
The first garden was installed in 2015 and is a "Louisiana Kitchen Garden" displaying culinary and medicinal herbs common to our early gardens. Visitors learn what role these plants played historically and their uses today.
The remaining gardens will be installed soon and will feature the influences of Native Americans, Africans, Caribbean Islanders, French, Spanish and other Europeans that came to Louisiana, each bringing their own gardening style and plant materials. The last section of the garden will be "The Natural Garden" which will include native herbal plants.